More "Black Jack" Stuff
Ya hafta remember the reason I'm showing this stuff is to showcase my art work, not for the race car value in it. If you do enjoy the race cars that'll be a bonus! These were done while Jack & Garland Flaugher were together.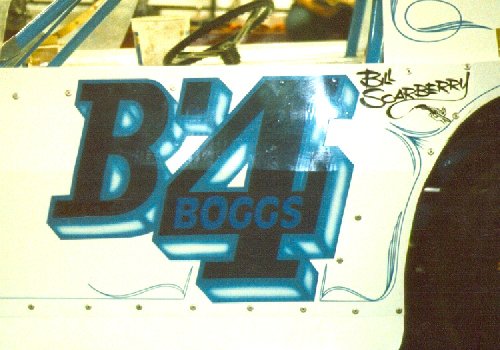 This is the best I ever made Jack look while he was driving for Garland.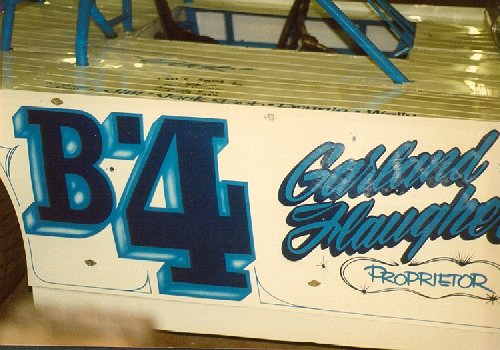 This was at Eldora with Jack's and my last season for Garland
Then one day Jack left Garland and took to running with Chubby Baird. I worked one season for Jack. I did this new rig for them.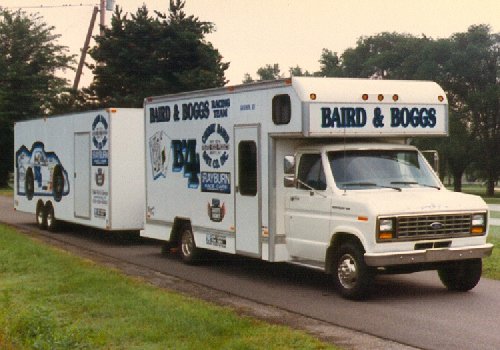 This is what a full size 1 to 1 painted picture looks like on the side of a trailer that carries the real thing inside!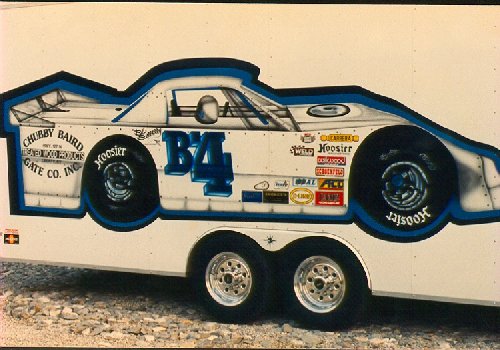 Back